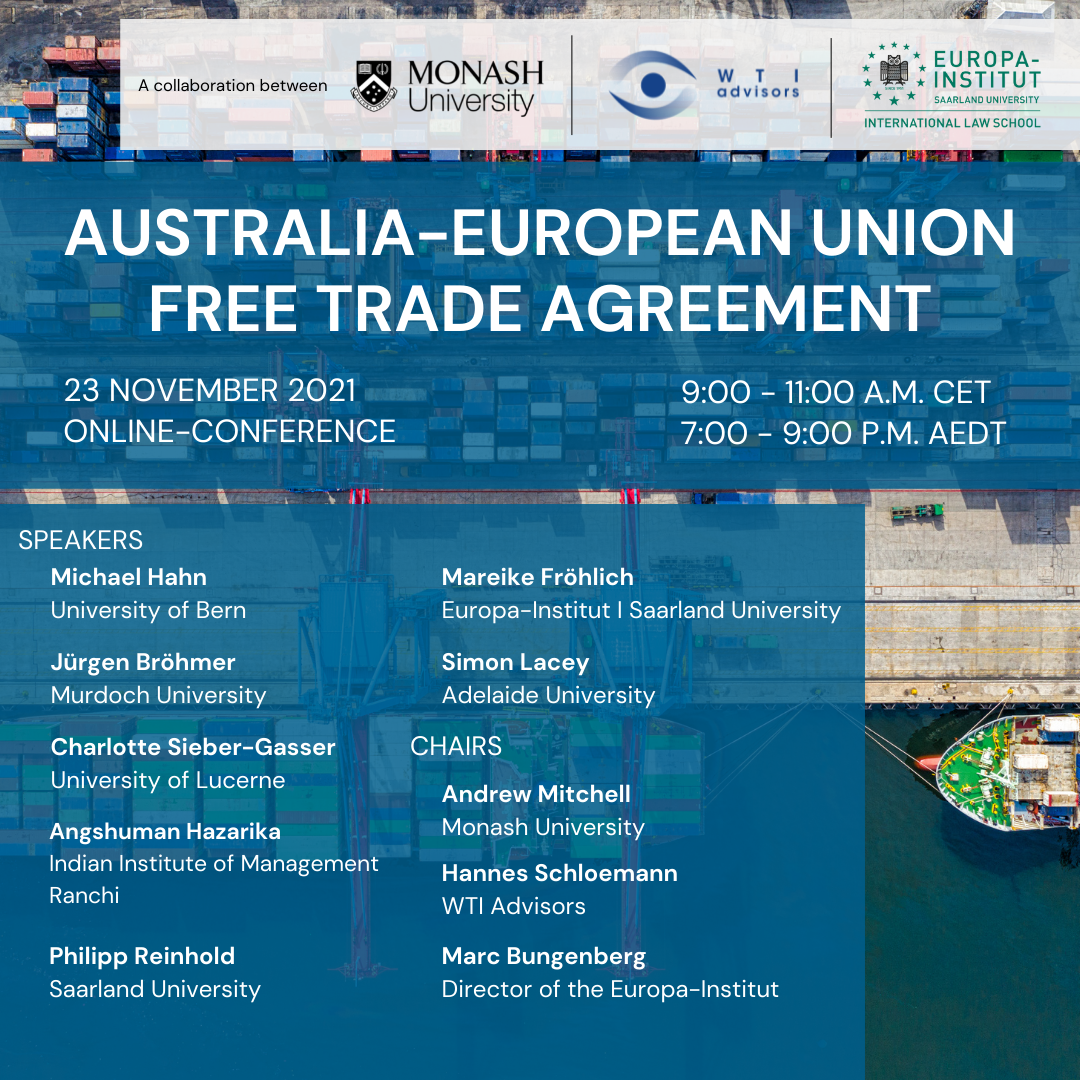 The Australia-EU Free Trade Agreement
23 November 2021
Please register by 22 November 2021 via https://forms.office.com/r/TVMQ1FEDz1
The EU and Australia have been negotiating a Free Trade Agreement since June 2018 – time to take a look where the journey may be going. Join a global cast of researchers as they share their analyses at this conference organized by the Europa Institut at Saarbrücken University, Monash University's School of Law and WTI Advisors.
Negotiations on between Australia and the EU have been going on since 18 June 2018. During this lengthy and challenging process, impacted by the United Kingdom's withdrawal from the EU, the United States' hesitations regarding the EU's global strategy, and the global impact of the COVID-19 pandemic, both parties have demonstrated a shared commitment to a positive trade agenda and the mutual benefits that come with boosting trade, investment, jobs, and economic growth. However, negotiation outcomes for some areas remain unknown.
The AEUFTA Conference aims to contribute to the passionate discussion on the key achievements and challenges of the AEUFTA negotiations, and to shed light on the likely future shape of commercial relations between Australia and the EU.
This event aims to not only make a relevant academic contribution, but also support the progress of the ongoing AEUFTA negotiations. The AEUFTA Conference will be of interest to practitioners, academics, business leaders, government officials, NGO representatives, journalists, students, and interested citizens.
The Conference
The conference will feature 3 panels chaired by Professor Marc Bungenberg (Europa-Institut, Saarland University), Professor Andrew Mitchell (Faculty of Law, Monash University) and Hannes Schloemann (Director, WTI Advisors).
The panels will cover a wide variety of topics, including the framework of bilateral free trade agreements, the policy relations between the EU and Australia, dispute settlement mechanisms, services, competition, subsidies, and government procurement. Here's the full agenda.
The Cast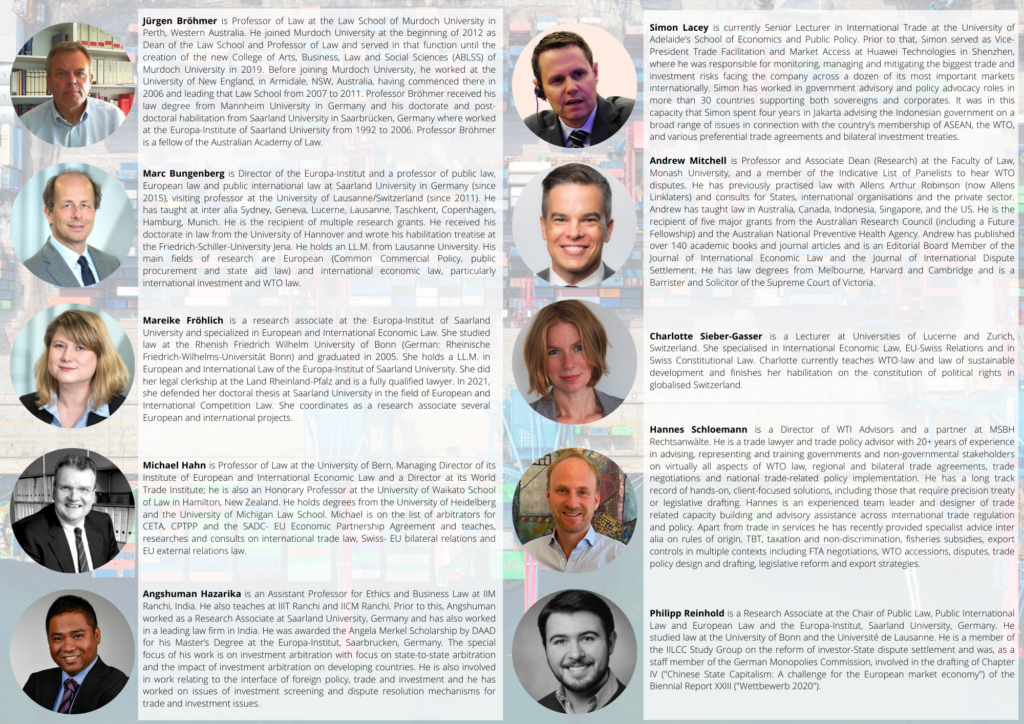 Also check out
Register